Health Care Reform Resource Center
Has Health Care Reform already had any impacts?
Preventive medicine covered at 100% with no cost sharing
Children can stay on parent's plan until age 26
Children under 19 cannot be denied insurance because of pre-existing conditions
There are no longer lifetime limits on insurance coverage.  In 2014, annual limits will be prohibited (most insurers have already done away with them).
Tax credits available to some small businesses with < 25 employees who provide health insurance to workers
Closing the donut hole for Medicare recipients.  Right now, 50% of brand name drugs are covered during the donut hole period (it used to be 0%).  This coverage will increase until the gap is completely closed in 2020.
What are the main changes taking place in January 2014?
The Individual Mandate kicks in – most individuals will have to get at least basic health insurance or pay a fee.
Prohibiting discrimination due to pre-existing conditions or gender
Establishment of insurance exchanges/marketplaces for individuals and small groups to use to buy coverage in qualified plans that meet certain benefits and cost standards.
The Employer Mandate – employers with more than 50 employees are required to offer affordable health insurance benefits or be taxed on a per employee basis.
Tax credits will be available for people between 100% and 400% of the poverty line to help pay for the mandatory health insurance.
What are Exchanges?
The government is establishing a health insurance Exchange/Marketplace where individuals and small businesses can go and easily shop for and compare health insurance plans. The plans will be through traditional insurance carriers, but will have to meet the standards and rules regulating plans on the Exchange.   Pennsylvania will not be setting up its own exchange and will be using the Federal Exchange instead.
All plans on the exchanges must meet certain "essential health benefits" including mental health benefits, maternity care, and pediatric vision and dental care (often not included in today's individual plans).  Tax credits will be available for people between 100% and 400% of the poverty line to help pay for the mandatory health insurance for the silver level of plans.
Small businesses (up to 50 employees in 2014, up to 100 in 2015 and beyond) will also be able to get small group insurance on the exchange through the SHOP program.   The 2014 introduction for the SHOP program will only allow employers to offer one plan, but this will expand in 2015.
Private insurance companies will also continue to offer options (both individual and group) "off exchange."  People in these plans would not be eligible for tax credits and the plans would not have to meet all of the benefit & cost requirements of those on the exchange.
What are Essential Health Benefits?
All plans (both on the Exchange/Marketplace and through private insurance companies outside the Exchange) will have to include certain benefits not universally included in today's plans.  These include hospitalization, prescriptions drugs, emergency care, preventive/wellness services, mental health services, maternity, pediatric services (including vision and dental), lab work, and rehabilitative and habilitative services and devices.
How will this affect health insurance premiums?
It is unknown at this point how current insurance premiums, whether it be in the large employer, small employer or individual market, will be affected by health care reform.  Most estimates show premiums rising, but to what degree varies greatly among analyses.  In general, premiums are expected to be much more affordable for individuals with pre-existing conditions and small employer groups with bad claims records.  It is also expected that premiums will go up for younger, healthier people, especially males.
The only determinants that can be used for calculating premiums are a person's age, place of residence, and smoking status.  Smokers cannot be charged more than 150% the rate of nonsmokers.  The maximum ratio for premiums based on age can only be 3:1.  This means that a 64-year-old cannot be charged more than three times the premium for a 19-year-old.  The current ratio is about 5:1.
How is this being paid for?
There are many sources of funding for the Affordable Care Act.   The largest source of funding is expected to come from a 0.9% increase in the Medicare  tax and a 3.8% increase in taxes on investment income for high-income individuals.  There are also major fees being subjected on insurance companies, pharmaceutical  companies, and medical device companies.  In addition, premiums on very expensive "Cadillac" health insurance plans will be hit with a 40% excise tax starting in 2014.  In addition, medical expenses will only be deductible for personal income taxes if they exceed 10% of income (up from 7.5%).  For 2014-2016, all plans will be charged a per-member fee for the reinsurance program, which redistributes funding to insurers with individual plans to recover losses caused by high-cost individuals.
For more Health Care Reform Information
To calculate an estimate of your tax subsidy for buying health insurance on the Federal Exchange/Marketplace, see this subsidy calculator.
News & Updates
Small Businesses & Employers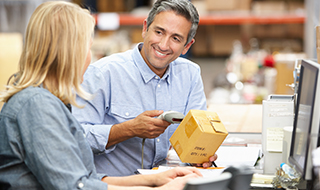 Small Business Health Care Reform FAQs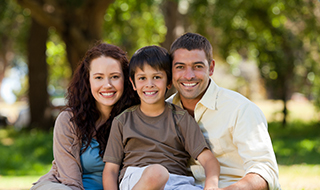 Individuals & Families Health Care Reform FAQs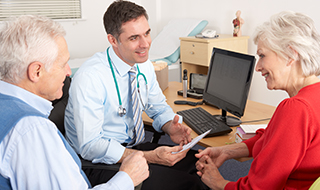 Medicare Health Care Reform FAQs